Hi guys!
In this post, I'm going to show you the final product of our group's multimedia systems final project along with the explanation of how Michael and I modify the wordpress page from the default sandbox.
General Changes:
a. Font family: Calibri
b. Links: Changed color to red and removed underline
c. Added back to home button
d. Menu bar will be glued to the top once viewer reach that point
Specific Changes:
---
Header
---
Default:

Final: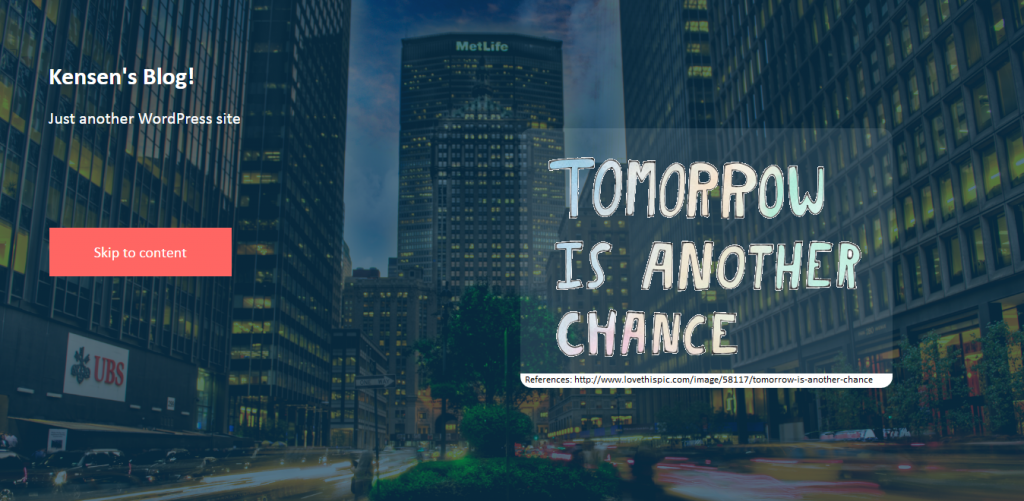 Explanation:
The header in the default is too simple without any background. That is why we gave a city background with a shader to make it not too contrast with the texts. We moved the skip to content button to below the blog title because people can pay attention to the button. On the right, we placed a slideshow of quotes to fill the gap of the header and give some relaxing experience for the people.
---
2. Homepage
---
Default: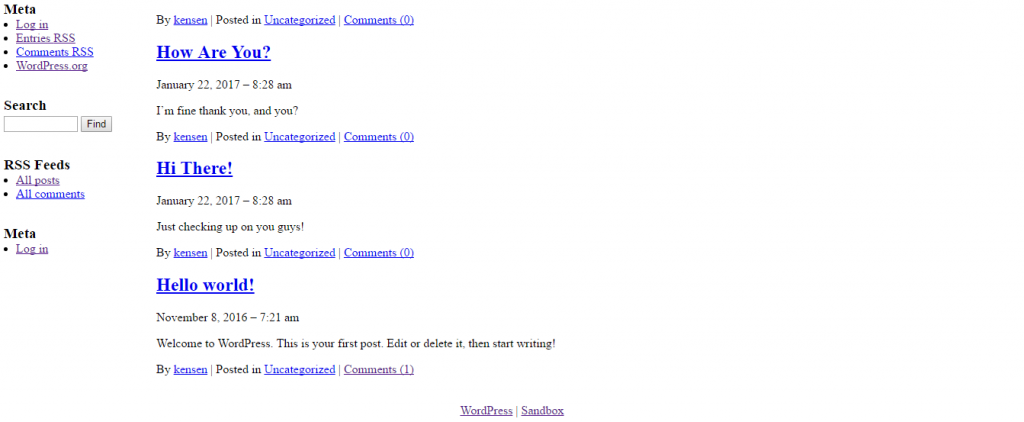 Final: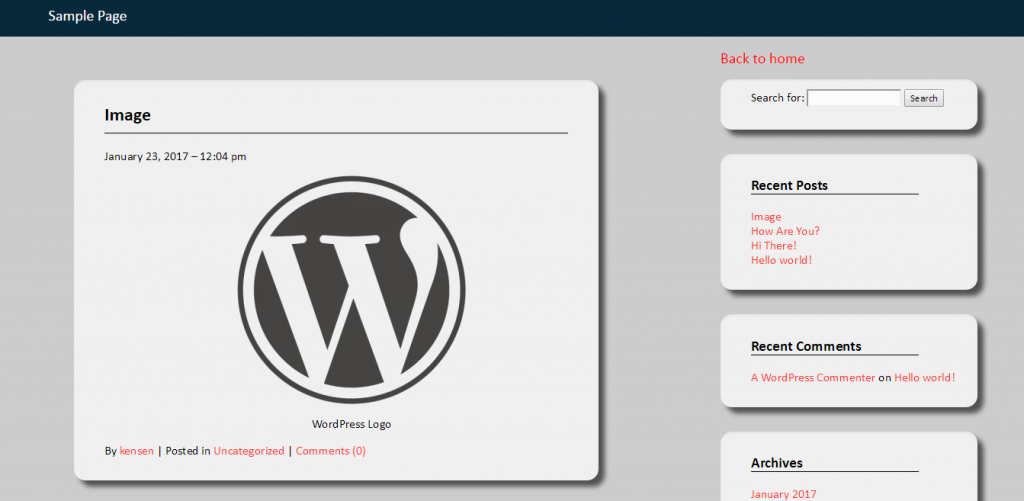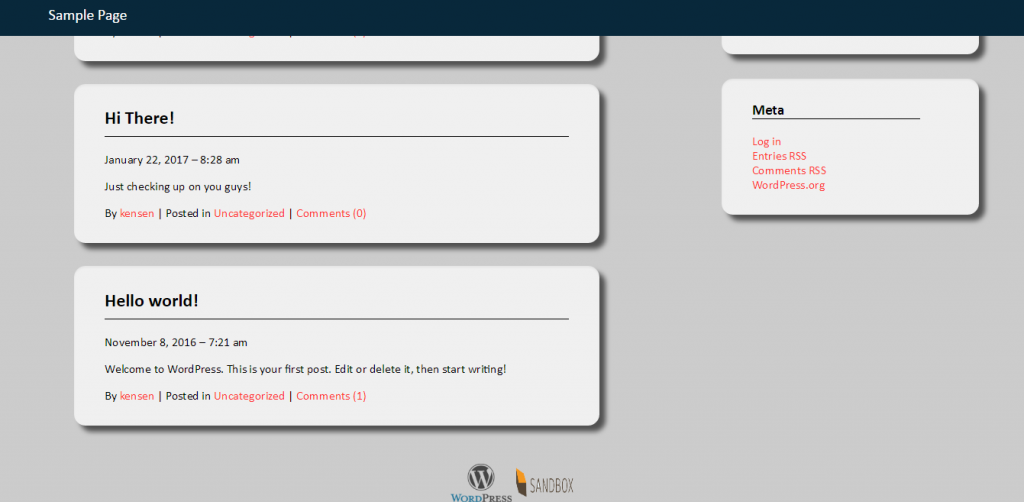 Explanation:
In the default, It is a bit too difficult to differentiate posts because they have they are not separated, and share the same background color as the page body. To fix that, we changed the background color of the body into something not too contrast to the posts background color just to make it easier to differentiate. Also, we gave a border to each post. We implemented that to the sidebar too for consistency, while removing the bulleting.
---
3. Footer
---
Default:

Final:

Explanation:
Giving links to another website using text does not have much appeal. To make people more interested in clicking them, we decided to change the text into icons. We also excluded the separator line as we didn't find it necessary.
---
4. Comments
---
Default:
Final:
Explanation:
We usually don't see numbering in comments, that is why we remove them. However, if we remove the numbering, people will be having a hard time differentiating comments. That's why we added another background color for each comments.
And that concludes our final project explanation. So, what do you think of our wordpress display? Hope you like it! Leave a comment if you want to give a feedback.
Thank you!